First let me introduce who is
C
reepella
von
cacklefur
. Don't worry she isn't as creepy as the writing.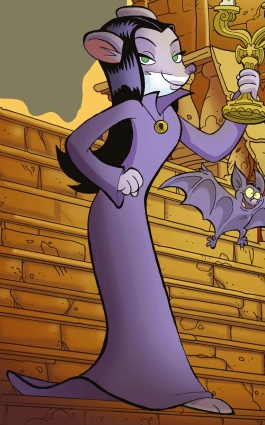 I know she looks like a mouse because she is a mouse! She was Geronimo's college mate. Now she is a big celebrity in France where she was born. She's Dima catrina's sister and Dima's in Mousfam working in the Rodent's Gazzete. Also
Geronimo works in the Rodent's Gazzete too! But in New mouse city.
I am a big fan of hers. Oh! I forgot to tell something a book review will be coming soon
on Creepella's books.